April May June
ACP is committed to helping you provide outstanding healthcare value and we are still here for you. We are pleased to present a series of live, interactive clinical education webinars.
June 2022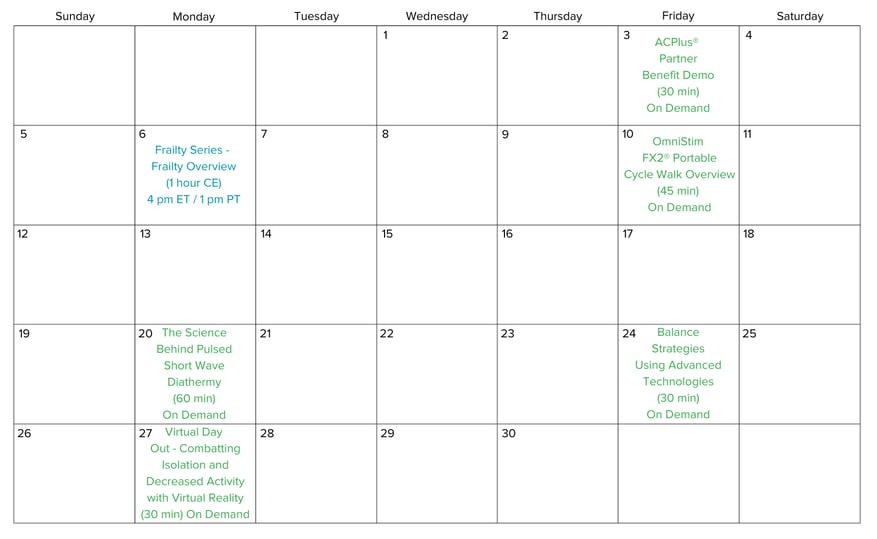 By popular demand, select webinars that were offered live and recorded are now available for viewing on our Clinical Webinar Series Channel.
136 recorded webinars currently available for viewing.
Calendar Details
ACPlus® Partner Benefit Demo (30 min)
On Demand
---
Frailty Series - Frailty Overview (1 hour CE)
Monday, June 6 @ 4 pm ET / 1 pm PT
---
OmniStim FX2® Portable Cycle Walk Overview (45 min)
On Demand
---
The Science Behind Pulsed Short Wave Diathermy (60 min)
On Demand
---
Balance Strategies Using Advanced Technologies (30 min)
On Demand
---
Virtual Day Out - Combatting Isolation and Decreased Activity with Virtual Reality (20 min)
On Demand